"Krav Maga is the most effective self defence and fitness training system in the UK today"
Based on simple principles and instinctive movements, Krav Maga is the best reality-based Self Defence system designed to teach real self-defense in the shortest possible time.
Learn to defend against common chokes, grabs, and bearhugs, as well as weapons such as guns, knives, and sticks. Just as important, we teach people to function during the stress and shock of a sudden, violent encounter. Tested on the battlefield and in the streets, the Krav Maga practical approach to self-defense will make you safer and fitter.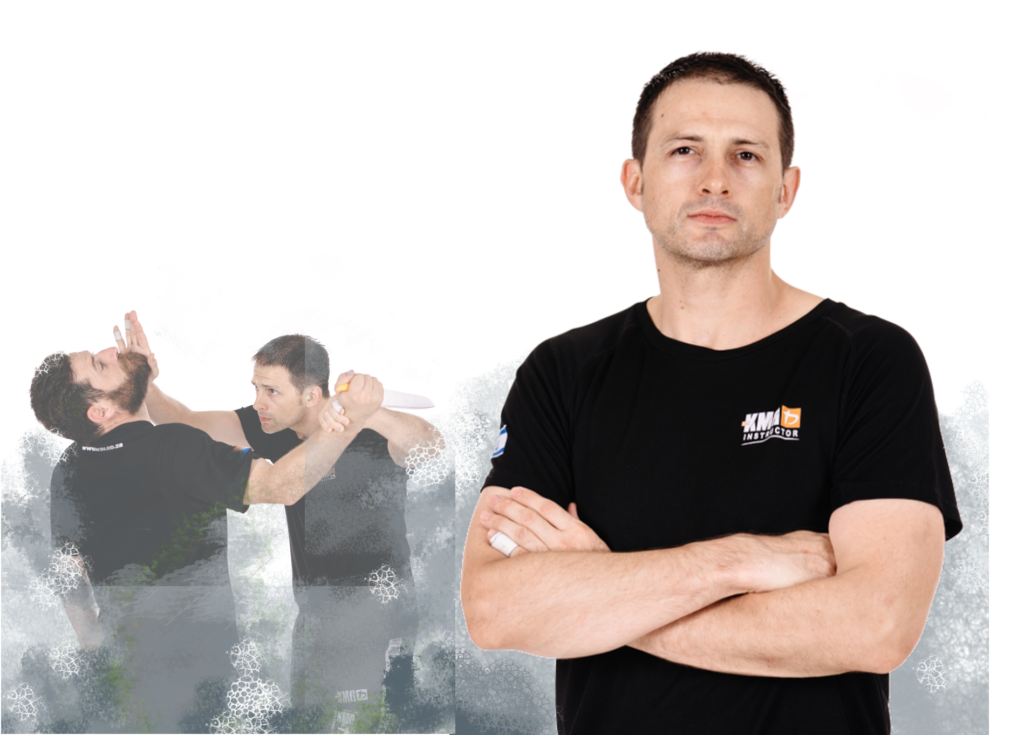 Why should Adults learn Krav maga?
Lets face it. Today's world is more accessible than ever before. This means we are more exposed to random and targeted violence than ever before.
At Jersey Krav Maga & Self Defence we believe that every person should be able to defend themselves or a third party against any type of bullying or violence. Krav Maga provides this solution.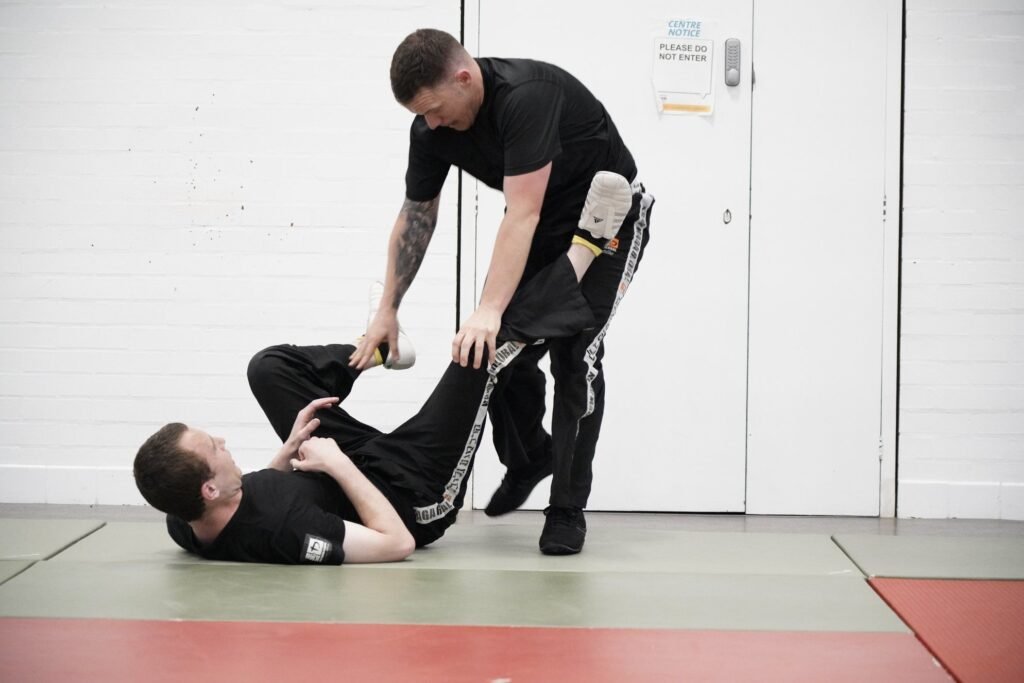 Krav Maga is a self defence system (we are not a martial art or combat sport) which according to his or her physical ability, size, and strength levels. As such, we make our training as accessible, understandable, and meaningful as possible from the start. A regular lesson consists of preparation (warm-up, stretching, strength exercises, etc.), technique training, and stress drills. We maintain a safe and supportive atmosphere, where everyone is given an opportunity to learn as long as they are willing to put in the time and effort.
In this class you will learn the following:
 How to prevent, avoid, escape & evade situations of conflicts
Developing attacking and counter-attacking skills
Techniques to defend against unarmed attacks such as kicks, chokes grabs, locks, etc.
Techniques to defend against armed threats and attacks with bladed or blunt objects
Techniques to defend against threats with short or long firearms
How to defend yourself on the ground
How to deal with multiple attackers
How to defend other people
General physical fitness and coordination, as it applies to Krav Maga training
 Fighting stamina and core strength, to further help your abilities to deal with physical threats and conflicts
Mental strength, ability to focus, and decision-making under stress
Confidence, discipline, humility, and other aspects of personal development that carry on into everyday life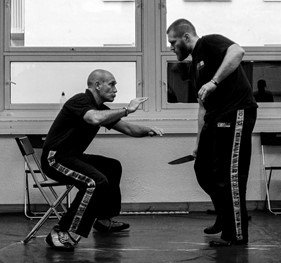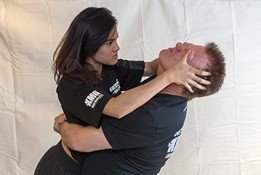 The Krav Women program has been developed to meet the specific self-defence needs for all women and girls in today's often violent world. KRav Maga for women is characterized by its effectiveness against sexual and violent attacks as well as dealing with unwanted attention and clarity in the face of hostility.
KMG's training methods for women are based on years of experience from our organization's top Expert level women instructors as well as numerous real-life situations in which women found our system to be effective in avoiding or defeating an attack.
As with many types of physical training, Krav Maga has a posuitive effect on overall fitness levels and as part of regular training, you can expect to build strength, endurance, stamina, toning and improved coordination & balance.
With these comes confidence and self-awareness. In addition to the technical and tactical training class, our women develop stronger mental capabilities to support their physical readiness against predators

Krav Maga is the Most Powerful Anti-Bullying Solution IN the world Today
The KMG Krav Junior & Teens program is the kids and teens division of Krav Maga Global (KMG). It is widely considered the most comprehensive self-defence and anti-bullying program available in the world today. 
The program covers all aspects of self-defence training for kids and teens, from the physical an technical aspects, to the educational aspect (self-control, violence prevention, stranger danger, functioning under stress etc.), to stimulation training. Our goal is to promote awareness, confidence and discipline in kids through a structured syllabus in a fun environment.
The benefits of The benefits of Krav Maga training don't end in the gym. the increased confidence, fitness, and cooperative skills will help your child navigate the academic and social aspects of school, improve their behavior at home, and build the values that lead to becoming happier, healthier adults.
Classes are suitable for both girls & boys from the ages of 7 to 16.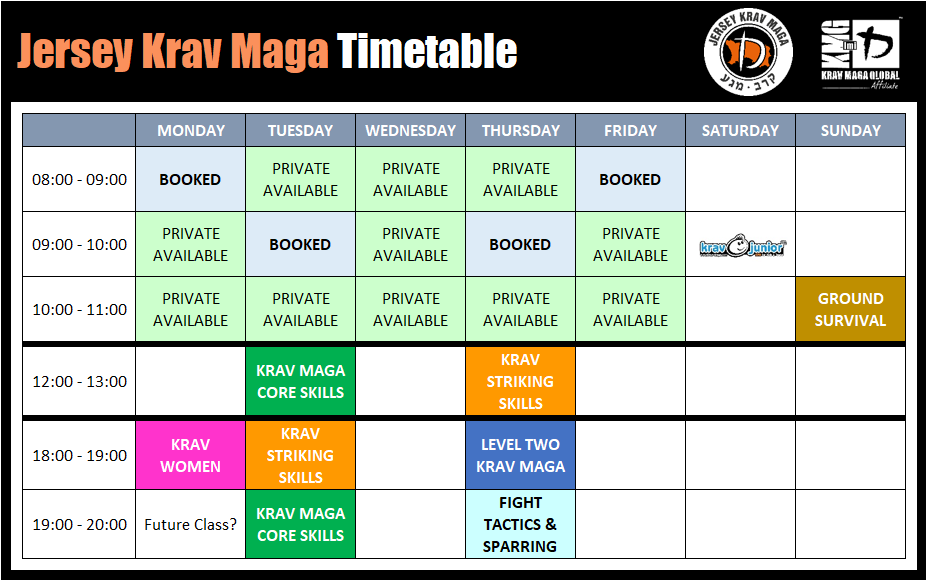 We are Contactable from 10am to 5pm